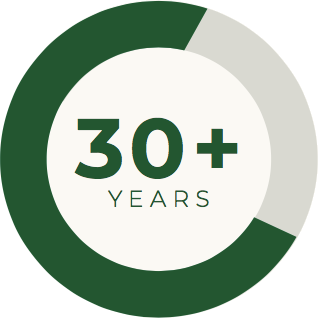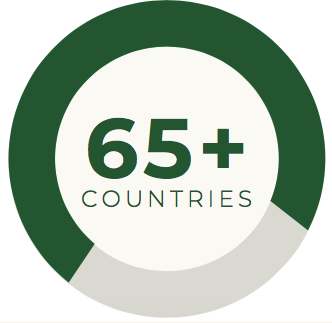 Helix Global Solutions is a rewards & loyalty solution provider. Our combined experience spans over 30 years where we've been connecting customers to companies by increasing brand value through our loyalty and reward fulfillment systems. Since our early days our services have expanded to encompass daily customer service operations, total engagement programs, exclusive concierge services, gift card fulfillment, and more.
Helix Global Solutions reaches across the globe, with full service operations in North America, Europe, Asia, and Middle East, added to this are fulfillment facilities in 14 locations servicing over 65 countries. Since 2002, Helix provides Reward fulfillment solutions and full turnkey loyalty operations for many global Fortune 500 companies. Our hands on, make it happen approach to building loyalty and customer service has made us the go-to company for many of our competitors as well.
Behind every great program is its team of highly skilled and multilingual employees. Our core values engender an atmosphere of professional and personal growth wherein employees are motivated and encouraged to go above and beyond the line of duty to provide world-class solutions and customer service.
MISSION
"Loyalty" is a measure of the degree of satisfaction customers feel towards your product or service. A loyal and satisfied customer recommends your business' products or services to others, helping raise brand awareness and sales through word-of-mouth.
Inspiring that level of commitment to a brand is difficult. Encouraging meaningful customer engagement to the point of genuine brand advocacy requires building trust over time, and instilling your customers with the knowledge they need to make informed purchasing decisions. Customer Incentive and Rewards Programs are powerful tools for building consumer trust, and are proven to be fostering customer loyalty.
That's where Helix Global Solutions comes in.
Our mission at Helix Global Solutions is to create additional value for your business' customers during the shopping and buying experience. We seek to help your brand increase sales and strengthen customer relationships through customizable rewards and loyalty solutions. Our programs have the potential to drive engagement in a meaningful way by making it possible for customers to earn rewards for developing a stronger relationship with your brand.
1985
1985
Helix Global Solutions' executives launched the first and largest retail loyalty program - Club-Z.
1989
1989
Helix executives developed the first flexible travel program for the Royal Bank of Canada.
1992
1992
Helix executives provided loyalty and reward services to financial and non-financial institutions in the USA, Asia, UK and Europe
1999
1999
Helix executives worked with Presidents' Choice points program to develop and improve on the concept of grocery rewards.
2002
2002
Helix expanded into providing full turnkey operations for loyalty and reward solutions in all major markets, covering 21 countries around the world.
2011
2011
Helix launches the Link program, allowing clients to pool points from a variety of programs into one program system and redeem for millions of rewards.
2016
2016
Helix launches Personally Yours Concierge service to exclusive membership.
2017
2017
Helix launches Helix Funding Force to support charities around the world.
2018
2018
Helix operates 14 locations servicing 65 countries.
TEAM
Everyone at Helix Global Solutions is passionate and focused, bringing something unique to the table. Our team brings a wealth of experience and creativity to help your brand reach new heights. Just as you incentivize client loyalty, we encourage employee loyalty by offering exciting opportunities for advancement, acknowledging ingenuity and initiative, and rewarding performance. Leading by example is kind of our thing.
"PLEASURE IN THE JOB PUTS PERFECTION IN THE WORK ."
- ARISTOTLE
REACH OUT
Find out how Helix Global Solutions can have a positive impact on your bottom line, increase sales, boost customer loyalty, motivate employees, and deliver a huge selection of rewards to customers all over the world.We don't just deliver rewards, we develop strong relationships. View our privacy policy.